Clear Campaigns extension for Vtiger CRM
Have you ever met with one of these situations?
You need to remove all Contacts from your Campaign.
You need to remove all Leads from your Campaign.
You need to remove all Organizations from your Campaign.
Up to now you had 2 options:
Remove all contact/leads/organizations one by one.
Other option was delete your campaign and create new one.
Today you find better option.
Option to remove all records from your Contact List, Lead List or Organization List just in few simple steps.
You find Clear Campaigns4You
How to use Clear Campaigns Vtiger extension:
Open your Campaign
In DetailView of Campaign click on More button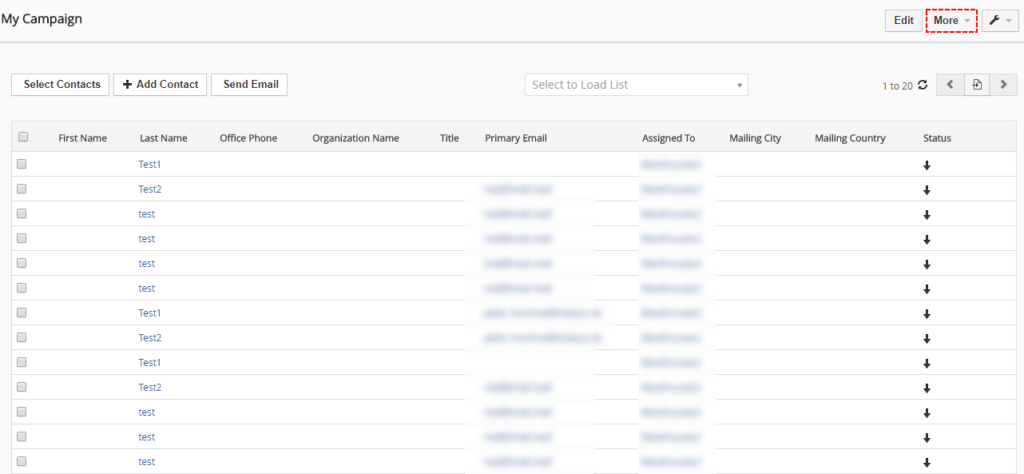 Choose what kind of list you want to clear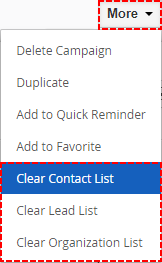 How to download Clear Campaigns Vtiger extension for Free
To download for our Clear Campaigns, please login into our E-shop.
If you are not registered please make registration.
After login you can see in Free Downloads section, option to download zip file to install Clear Campaigns4You for vtiger CRM.
Or use our Installer extension, more info: How to download and use Installer
Why I need to make registration?
It is good for you because we will add more free Vtiger extensions to download from our E-shop and also we can inform you about upgrades or some news about our extensions.