Vtiger Extensions Packages
Build your perfect CRM with our Extensions
by IT-Solutions4You
Over 13 years' experience with Vtiger Open Source,
we've created the perfect Extensions Package plans for you.
Choose a package that suits your Budget and Needs.
Extend your Vtiger CRM system
Choose the plan which suits to you
Mini
Collection of useful extensions for any Vtiger CRM user
Expand the system
1 Google Sync user
1 Mobile App user
One time fee
1'st year Support and Updates included
Save more then 60%
Total price for all extensions buying separately over 800 €
Extended
Transform your Vtiger CRM system with our most popular extensions
Most popular extensions
3 Google Sync users
3 Mobile App users
One time fee
1'st year Support and Updates included
Save more then 70%
Total price for all extensions buying separately over 1 600 €
All Access
Includes access to all current and the future extensions!
Access to all extensions
5 Google Sync users
5 Mobile App users
One time fee
1'st year Support and Updates included
Save more then 80%
Total price for all extensions buying separately over 2 500 €
⚠️ Vtiger 6.x and 5.x versions are no longer covered under our support ⚠️
▼ For Google Calendar Sync read below F.A.Q. section ▼
Frequently asked questions
What happens if I do not renew my license?
If you decide to not renew license after one year, you may still use the extension, but  you will not receive updates or support once the license key expires.
Can I purchase individual extension?
Absolutely YES. If you don't see a package that fits your needs, or perhaps you'd like to add specific plugin to your Vtiger system, you can purchase individual addon that meet your needs. Visit Our selection of vtiger extensions catalogue.
What if, I have already installed your modules?
The already installed modules don't need be removed from your system. After purchase the extensions package you will receive one license for our modules. Simply install the module you need and enter this license. (You can download installation .zip files for each module from our e-shop after login or use Installer)
Will I get automatically billed after one year?
The simple answer is NO. Buying packages is not a subscription where you add payment card and it will be automatically charged after one year. It's just one time payment you pay.
I don't see an option to upgrade my Extensions Package (ex: from Mini to Extended), is it related to my Membership?
Yes, only licenses that have not expired can be upgraded. Expired licenses cannot be upgraded.
You can renew Membership and then proceed with the upgrading extensions package.
Do I need Internet access in order to use your Packages/Extensions?
Yes, if you want to use our extension you require to have stable internet connection to validate and manage licenses.
If your server isn't reachable from the Internet you can't use our extension.
Do you support new Vtiger 7.5 version?
Yes! We support this version officially from February 2023. Incase of  any incompatibilities contact us at: info@its4you.sk
Google Calendar Sync or Mobile App with packages?
By purchasing or renewing our Extension Packages, you automatically get Google Calendar sync or Mobile App with the given license for a certain number of users specific for each Package.
Details about how many users you can get per package you can see in the table above.
How much I have to pay every year for a renew of license?
It depends on the package you have purchased. You can find out the exact price and more information on our Membership page.
Do I have to pay extra for support?
Extensions support is included in all Packages. You may open a support ticket at any time. For Primary support please visit our Support website
How many times can I activate my license key on?
You can use a license on 2 installations at the same time. If you want to change the urlof installation, please deactivate license first.
Can I upgrade packages?
Yes, definitely you can! If you have Mini Package, for example, you can upgrade to the Extended and then also to the All Access. You pay just the difference. No additional fees!
Can I become re-Seller or Partner?
Definitely you can. Please contact us via e-mail: info@its4you.sk for more information.
Can I run Vtiger extensions on NAS/Synology?
We DO NOT provide support for NAS / Synology. By purchasing our extensions, you take the risk that they may not work properly.
Installer for Vtiger CRM
Manage all our extensions with one free extension!
With Installer you can log in to our e-shop and track all licenses and extensions on one screen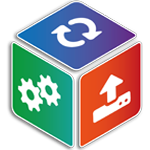 *after registration and login, you will see Installer available for download on the right side under Free Downloads section