Quick View extension for Vtiger CRM
Quickly view the relevant records information in the list views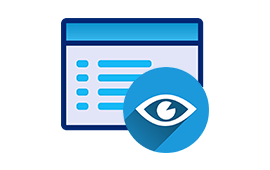 Hovering the mouse over the record will show you tooltip popup with more detailed information
Quick preview of related records in list view
Detailed information of the displayed records
Showing the latest updates & comments
Edit displayed data via Fields & Layouts
View Key Fields or Header fields in record preview
Simple use by moving the mouse over record in list view
No adjustment required for the extension
Quick View for Vtiger is easy and fast to use
Supports all Standard & Custom modules
Vtiger 7.x compatibility
Included in our packages: Mini, Extended and All Access

 Quick View does not have Settings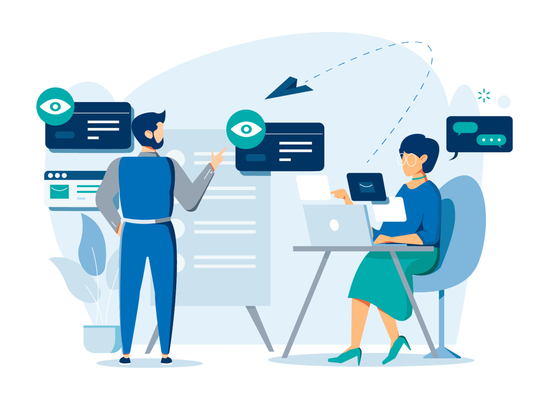 Preview of Quick View in the List view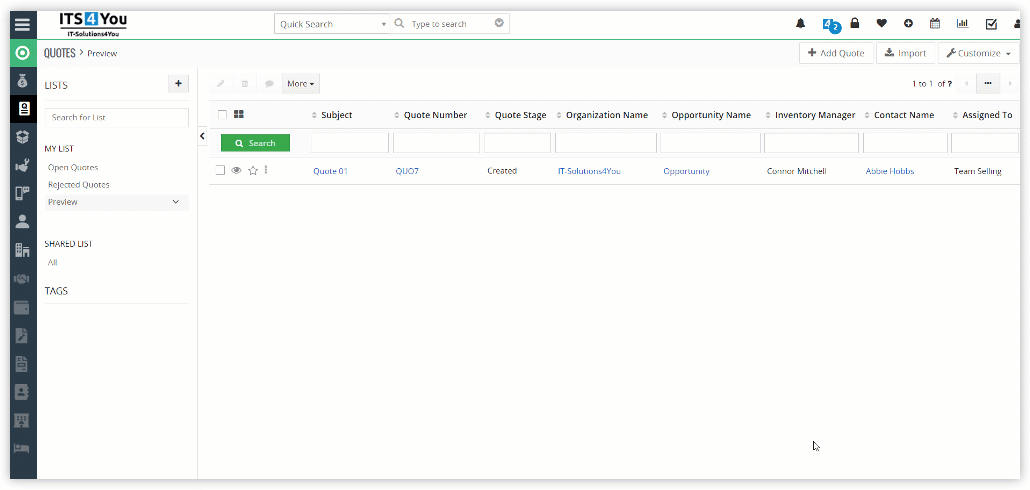 Preview closer look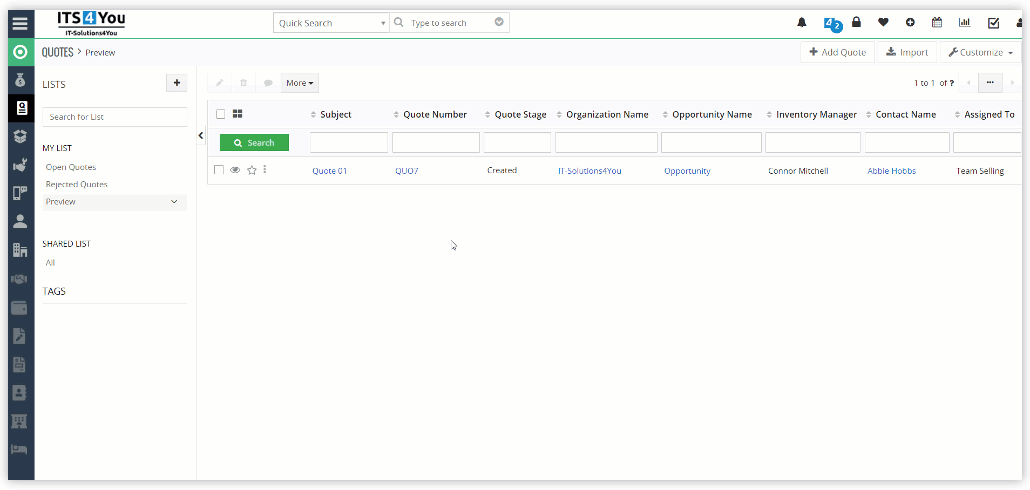 The values shown in a preview, can be changed via Fields & Layouts settings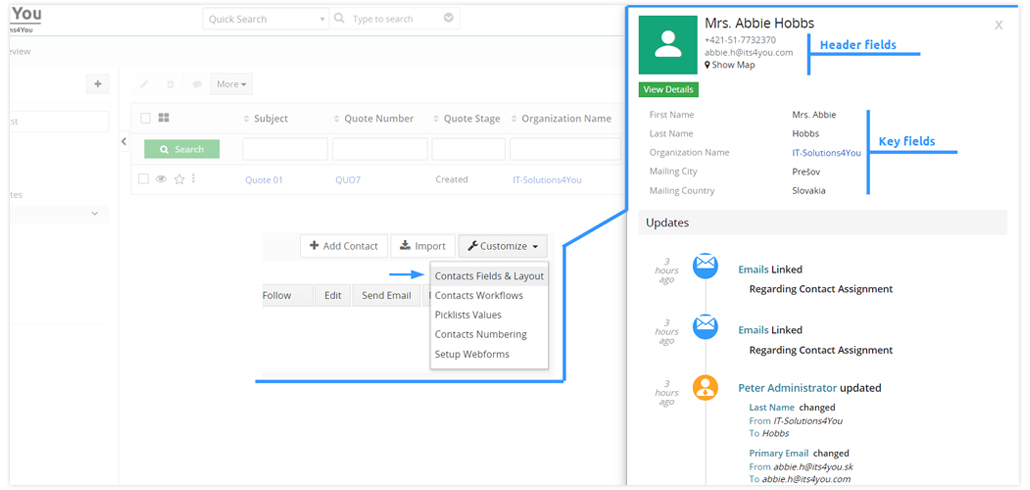 Fields & Layouts settings for a module in Vtiger CRM + Quick View pop-up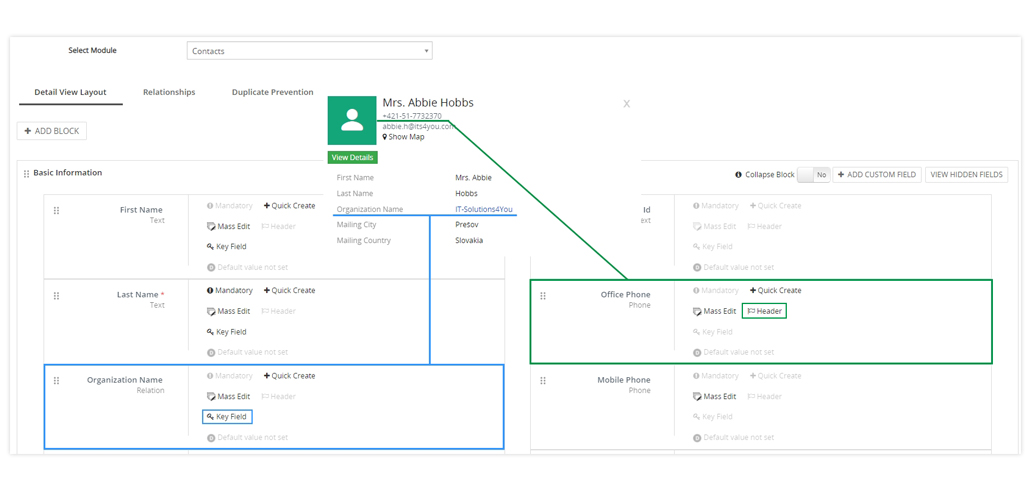 Header fields in a preview
Header fields are shown in the pop-up of Quick View on the top.
These fields are displayed based on the Fields & Layout settings.
How to change these fields based on your needs? See below:
(in this case we use a Contact module as a preview record)
It is necessary to modify the header for the module we are viewing
Go to Main menu –  Settings – Module Management – Layouts & Fields (1)
Select module – Contacts (2)
(Image A)
All fields for this module will be displayed (3)
Select the field you want to see by clicking on Header icon (4) 
Field can either be an header field or key field only!
(Image B)
If you no longer want to see fields in a pop-up, click on Header icon again

 Note: When you enable Header in the Layouts & Fields, the field column is visible in the list view.
Key fields are shown below the Header fields in the pop-up of Quick View.
In order to change the Key fields, the same settings apply as for Header fields.
Key fields are changed in Layouts & Fields settings as well
By clicking on the Key field icon you will activate it or deactivate it

 Note: If Key field is enabled, the field is visible in the Summary view of the record.
Installation & Validation is via our Free Extension Installer
For detailed guide how to validate and install our modules visit guide below:
Try Quick View via our Extension Packages Trial (14 days)
(included in Mini, Extended and All Access packages)