Manage your warehouses
Unlimited number of warehouses
Monitor the movement of products between warehouses
Unlimited count of products & services
Useful sub-modules included:

Warehouse transfers
WH Delivery notes
Receipt cards
Issue cards
Incoming products
Outgoing products

Compatible with PDF Maker & Email Maker
Easy installation & usage
Vtiger 7.x compatible
Included in our package: All Access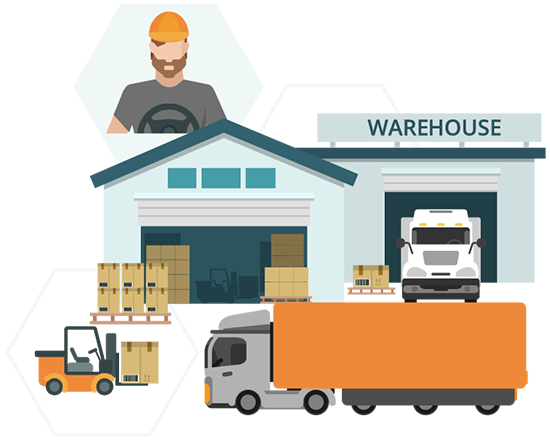 ⚠️ Note: Installing Warehouses will overwrite the already installed Delivery Notes (if installed) to WH Delivery Notes.   ⚠️
Uninstalling Warehouses will also uninstall Delivery Notes module.
How does it work?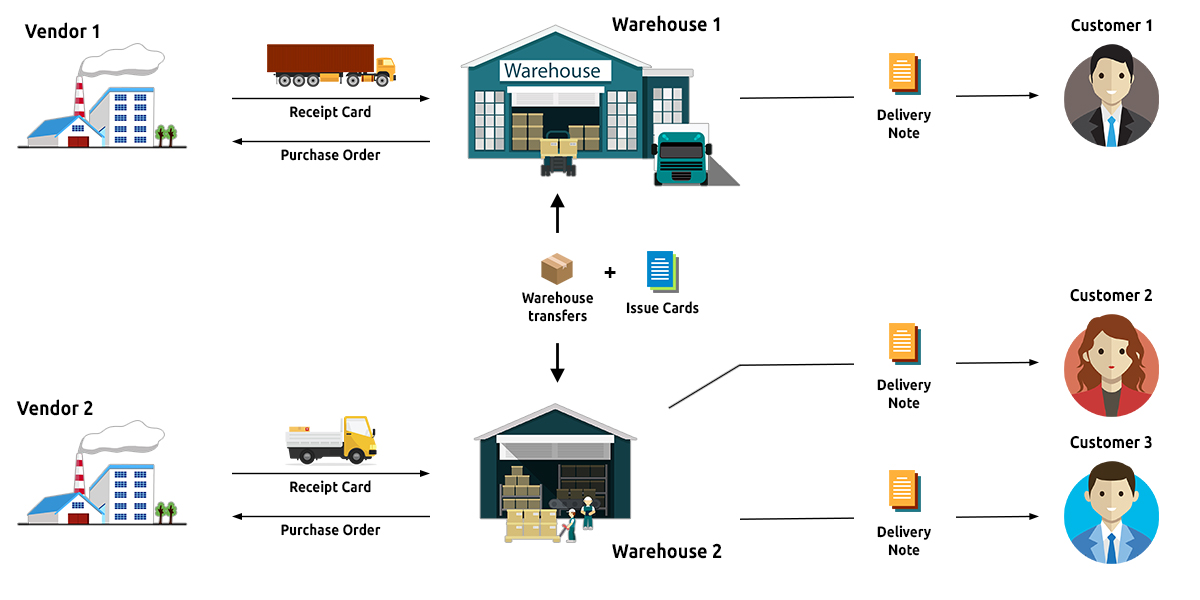 The process of using Warehouses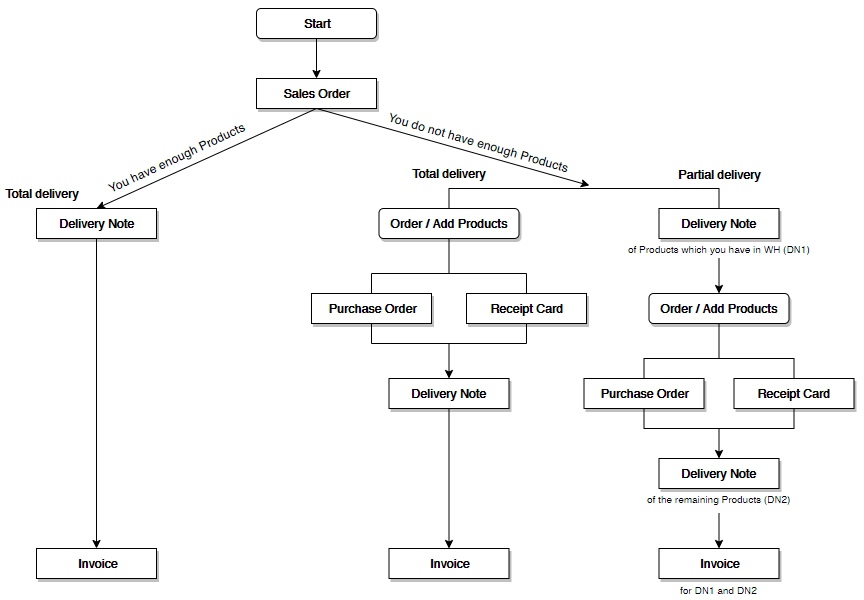 Modules included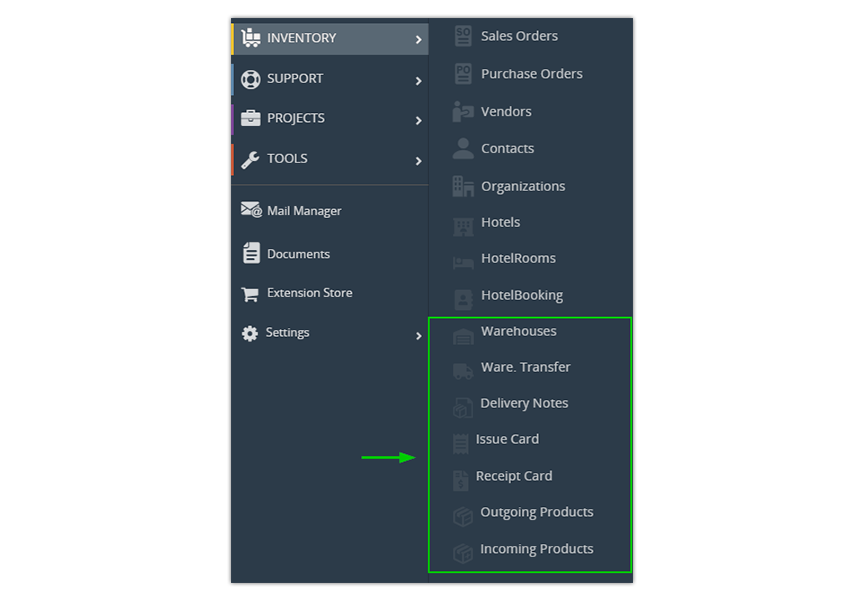 Click on images to enlarge 
With our Extension you can create unlimited warehouses
You can perform many operations with Warehouses module like:
Add products to warehouses
Transfer products between warehouses
Preview and manage records from related modules
Allow to have a negative quantity of products in warehouses
Define the fields based on your needs or create new custom fields
Define own Numbering for each warehouse
Use feature to Recalculate Warehouses quantity within 2 clicks
Adding products to the Warehouse
For adding products to the warehouse we recommend a Receipt Card
Is your warehouse empty and you need to add products? No problem.
Simply go to Receipt Card module and create a new Receipt Card.
When creating a Receipt Card you have options to:
Select Date of receipt
To which warehouses you want receipt/add products
Assign Receipt card to Vendor, Organization or Contact name etc.,
Fill up the carrier tracking information if needed
Assign the Receipt card to Purchase, Sales Order and Invoice
Pick any items you have available via Item Details block
If a Receipt Card is created, you can receive, return the products or cancel the Receipt Card.

 Note: Creating Warehouse transfer will automatically create a Receipt Card.
Transfer products between Warehouses
Do you need to move products from one warehouse to another?
Solution is module Warehouse Transfer
When creating a warehouse transfer, simply select from which warehouse to which you want to move the products.
Products quantity of Warehouse transfer is deducted from submission Warehouse
After acknowledging receipt of the products, the quantity of products is added to the destination warehouse
The number of products in the source warehouse is displayed after selecting the product in the item details block
The Due Date field is mandatory in order to transfer products
As already mentioned above, when creating a WH Transfer, a Receipt Card is also created.
Actions block of Warehouses
Warehouses actions block you can find in detail view of Invoice, Sales Order, Purchase Order and Delivery Notes modules.
If there is an option to provide any action with your records mentioned above, then you can see in WH actions block

 as well as 

 buttons.
WH actions block, allows you to provide operations like:
Order products
Deliver products (Delivery Note)
Receive products (Receipt Card)
Create Invoices
In WH actions block, you can see status itself and the numbers of each status.
This number does not mean how many products are in this status.
It means which products (entity) are in this status.
On the other hand, if there is no option to provide any actions there is only 

 button where you can find information about your INV, SO, PO or DN.
Find manual for version of Vtiger that you need: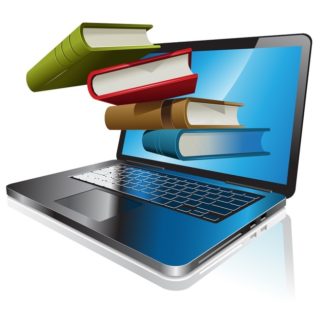 Try Warehouses via our Extension Packages Trial (14 days)
(included in All Access package)