Installer extension for Vtiger CRM
Manage all our extensions with one free extension!
With Installer you can log in to our e-shop and track all licenses and extensions on one screen
Easy modules management in one screen
See actual installed modules & their versions
Update & Install modules with one click
License management & expiration dates
Action menu for each module
Notifications icon at the top of the screen
Direct login to our E-Shop via Installer
Modules shop, get any extension in few clicks
Free Vtiger extension to download
Available for Vtiger 6.x/7.x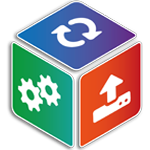 *after registration and login, you will see Installer available for download on the right side under Free Downloads section
Installation is simply and standard via Module manager.
First register to our e-Shop, after login you will see Installer available under Free Downloads section
Click on the Installer and download .zip file installation package
Open Module manager
Import and install .zip file
That's all

 Note: When you choose our Vtiger hosting services, Installer will be automatically installed into your CRM hosting domain.
After successful installation of Installer you can start with validation.
by a click on Notifications Icon and then on the button ,
or via Main Menu – Settings – CRM Settings – Extensions – ITS4YouInstaller.
You are able to perform following actions:
Track your active licenses, you can Activate/Deactivate licenses here or track Expiry date.
Renew license when it expired, via

button.
When you active the license, extension will be available for download below in the Modules tab list.
Via button

you are able to update license information if any changes were made to it.

 Note: Since December 2019, for some extensions, you need to have Installer installed and activate license there.
This change will be applied slowly for all our Vtiger extensions.

 Note: To see modules and manage licenses you have to log in to our e-shop with @email and password via

button (top right screen side in Installer module).

How to validate license:
Start with login via (1) button as mentioned above.
In next pop-up screen ITS4You Login, please insert your email + password you used for our e-shop.

Next please click on the (2) button and enter your license key.

Confirm with button.
Vtiger modules management
In the Modules list tab you can manage them by following actions:
See your current installed & latest versions.
Via button you can Install the modules you purchased or free available modules.
If your module is outdated, button will appear under Actions and you can update your module to the latest version.
  button will allow you perform additional actions like: Upgrade, Uninstall, License Settings & more.
  will redirect you to the our extension page, where you can check more details about it or how to use it.
Notifications in Installer are shown via an icon

 – you are able to see available upgrade for extensions.
 – receiving notifications that your license will expire in a few days.
 – warnings, that your license already expired and renew is required.
You can access the Installer by clicking on button.
The Modules Shop tab can be used if you want to purchase our Modules or Bundle Packages.
In the tab you see all modules which are available for you and you don't own them yet.
Modules which you already own aren't shown in the Modules Shop tab.
If you want buy module just lick on button "Buy € xx" and you will be redirected to our e-shop page to finish payment.
 Note: You must log in via Installer to our e-shop using @email and password you register with so you can see which extensions you are missing.