Multi SMTP extension for Vtiger CRM
Improve email delivery with flexible SMTP configuration options. Easily set up one or more outgoing email servers per user for reliable message delivery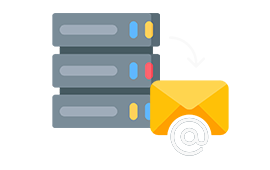 Moreover, our Multi SMTP extension allows users to conveniently send emails from multiple addresses
Allows each user to have it's own outgoing email server
Allows Admin to configure email servers for all users
Make the SMTP public to all users
Compatible with Multi Company
Compatible with Email marketing
Compatible with PDF Maker and EMAIL Maker
Advanced Settings like Mailer type or Encoding Password
Easy installation & usage
Vtiger 7.x compatible
Included in our package: All Access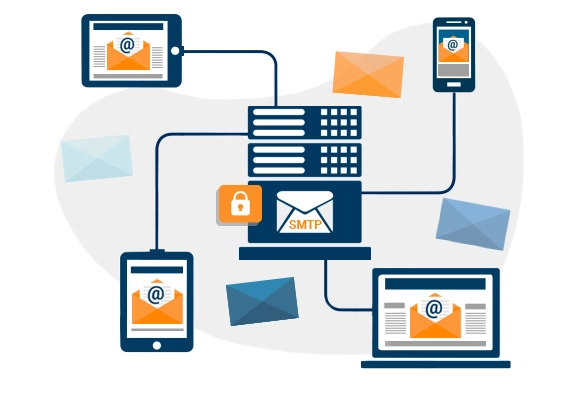 List view of Multi SMTP

Selecting the SMTP for From Email, EMAIL Maker Compose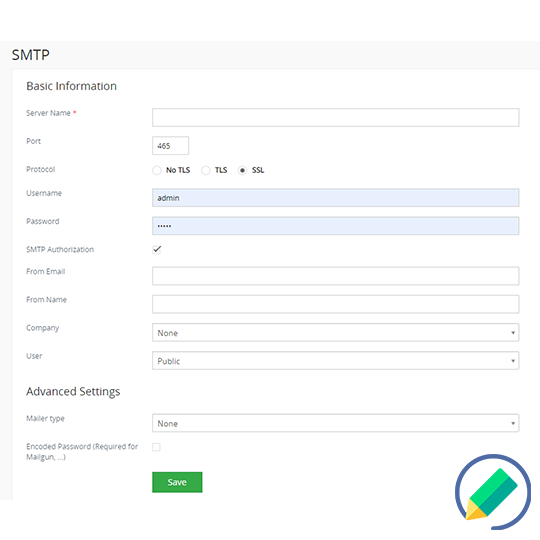 Multi SMTP for Vtiger CRM provides the flexibility to create an unlimited number of SMTP configurations according to your requirements.
Certain fields are mandatory and must be filled to create a new SMTP.
The creation/edit window has a user-friendly layout that can be understood within seconds.
This extension seamlessly integrates with our range of compatible ITS4You extensions.
When sending emails, working with campaigns, and performing other tasks, users have the ability to define SMTP settings. In most cases, this process is straightforward, with users simply selecting the desired From Name and From Email for specific actions.
The From Email and From Name fields are automatically populated with values from the SMTP configuration, including the associated email address and name for the selected SMTP.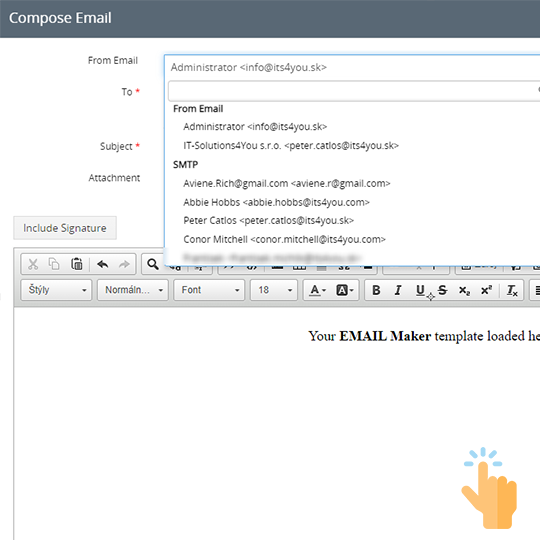 In the list view of Multi SMTP, users have the capability to execute multiple Actions.
Through the Actions icons, users can perform a range of actions including creating a new SMTP, editing and previewing existing SMTPs, as well as deleting SMTPs.
Accessing the Multi SMTP settings can be accessed via the list view    button.
The main goal is to provide a concise overview of all existing SMTP configurations and enable efficient management of them.
Some of our Extensions are compatible with Multi SMTP.
Below we will explain the use of each extension.
(To access detailed information, click on the extension name and navigate to the manual.)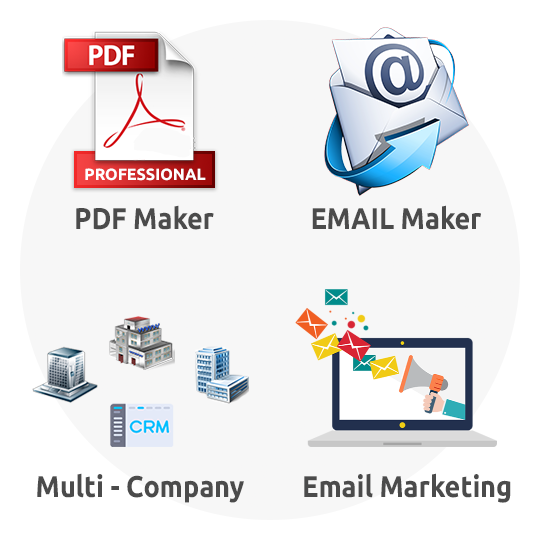 Find manual for version of Vtiger that you need: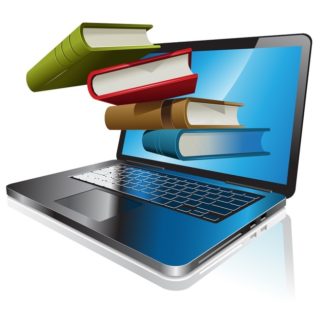 Try Multi SMTP via our Extension Packages Trial (14 days)
(included in All Access package)