IT-Solutions4You one of the first Vtiger 3rd party extensions publisher since 2010
---
Vtiger services we provide
Vtiger Extension Packages
Build your perfect Vtiger CRM
Starter
Transform your Vtiger CRM system with our starter extensions
Perfect for beginners
One time fee
1'st year Support and Updates included
Save more then 50%
Total price for all extensions buying separately over 240 €
Mini
Collection of useful extensions for any Vtiger CRM user
Expand the system
1 Google Sync user
1 Mobile App user
One time fee
1'st year Support and Updates included
Save more then 60%
Total price for all extensions buying separately over 800 €
Extended
Transform your Vtiger CRM system with our most popular extensions
Most popular extensions
3 Google Sync users
3 Mobile App users
One time fee
1'st year Support and Updates included
Save more then 70%
Total price for all extensions buying separately over 1 600 €
All Access
Includes access to all current and the future extensions!
Access to all extensions
5 Google Sync users
5 Mobile App users
One time fee
1'st year Support and Updates included
Save more then 80%
Total price for all extensions buying separately over 2 500 €
What happens with my Vtiger if I do not renew?
If you decide to not renew license after one year, you may still use the extensions, but  you will not receive updates or support once the license key expires.
Will I get automatically billed after one year?
The simple answer is NO. Buying packages is not a subscription where you add payment card and it will be automatically charged after one year. It's just one time payment you pay.
With over 15 years' experience, we created the perfect platform to host your system.
Fully optimised and packed with plenty of benefits like all our extensions or support.
IT-Solutions4You in numbers
Our company offers You very popular Vtiger extensions for Open Source version. We are a solution company that offers highest level of Support, Hosting, Development and Integration Services to small and medium size enterprises
What our Vtiger clients say
We are very satisfied, your service was impeccable, quick and efficient, a rare case of delivering on promises. Congratulations.
I used PDF Maker for an old vTiger 5.1.0 instance – I naturally get back to ITS4You when my end-user wanted a brand new vTiger 7 – I can tell that you are a very genuine Customer Centric Organization ( great advice, instant support), and on top the brand new PDF Maker is a "Bombshell" ….. Great Job guys!
Excellent module. Works perfectly and very flexible. Essential addon for vtiger and worth every cent. Have some troubles in upgrading but the developer has been extremely helpful and responsive. Keep up the good work!!
PDF MAKER transformed our Vtiger 6 quotes module into a powerful world class module. A highly robust and mature extension you must use when approaching large companies.
Easily make professional custom sales orders, invoices etc with exactly the format and information I want. I would not be using vtiger if it was not for this addin. vtiger+pdfmaker is winning combination – highly recommended.
I was kind of investing 100 €, but IT WORTHS EACH CENT. It works perfectly and it is very flexible. Great Job!
I agree with all the previous very positive comments. Excellent module, worth every penny (Euro!). Installed and in use within minutes. Excellent work and thank you very much indeed.
Great Product. Easy to understand and make my own templates. Powerful and usable variables and settings! Customer support is Godd. Allows for multiple printinng and integrates terrifically with Vtiger.
Vtiger CRM Blog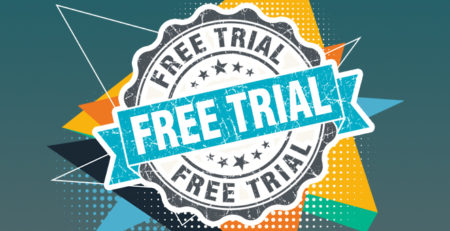 Many of you asked about our Extension Packages and possibility to try them. We decided to add Trial licenses,... read more