Kanban View for Vtiger CRM
Drag & Drop functionality makes your Vtiger more transparent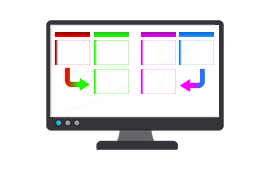 The Kanban View displays records in movable cards with the option to change value from one into the other
Show your List view in Kanban View
Drag and Drop to update
Display updates via Quick View button
Edit records via Edit button directly from Kanban
Supports switching between lists
Supports standard & custom filters
Quick Filters, show records by assignment
Header fields are displayed
Displaying user photograph according to assigned users
Supported undercoloring values ​​according to Picklist settings
Compatible standard & modules
Vtiger 7.x compatible
Included in our packages: Mini, Extended, All Access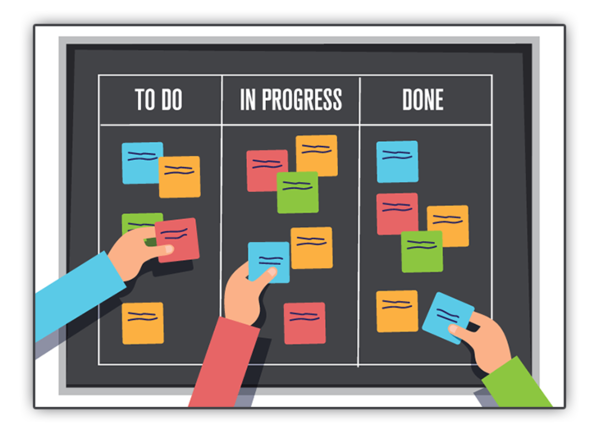 Here are some examples of how you can use the Kanban View for Vtiger CRM.
Changing picklist values ​​is done by capturing and moving records to other values (drag & drop).
There are many ways to use the Kanban view, it's up to you which modules and pick list values ​​you choose.
Invoice module - Status change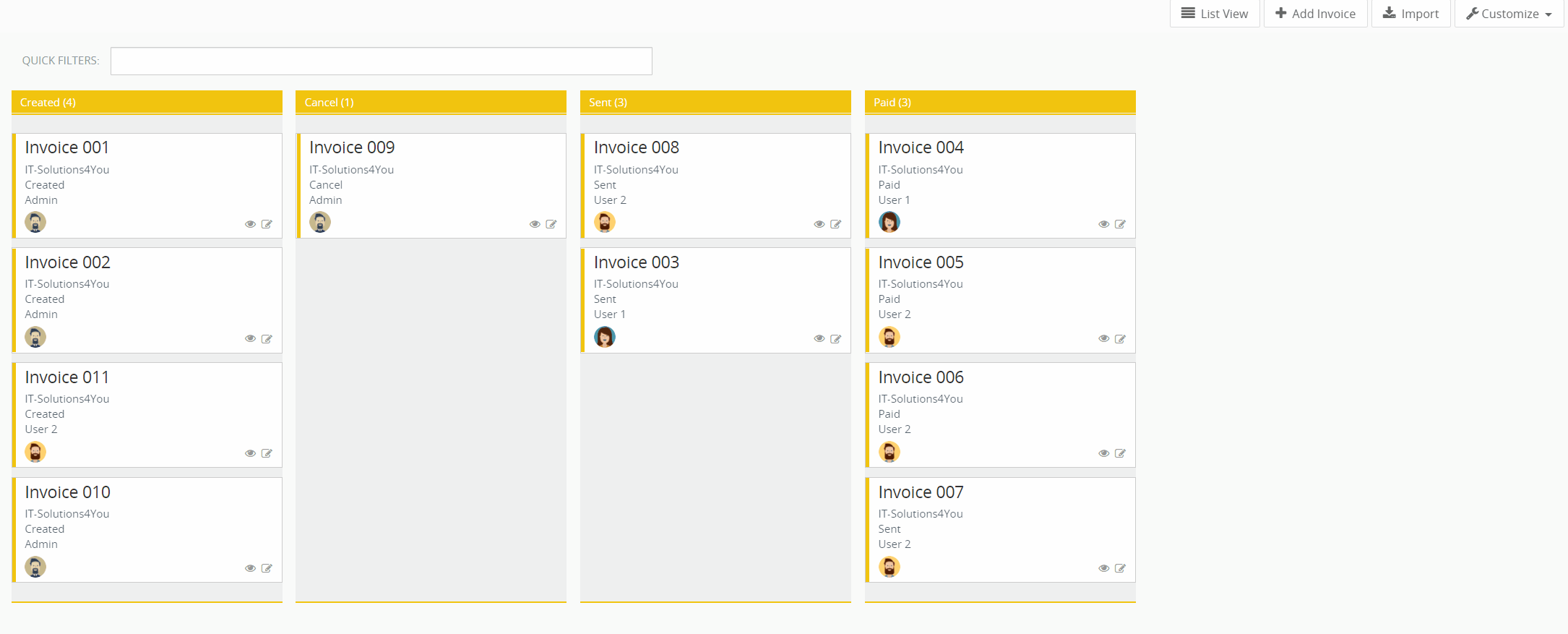 Opportunities module - Sales stage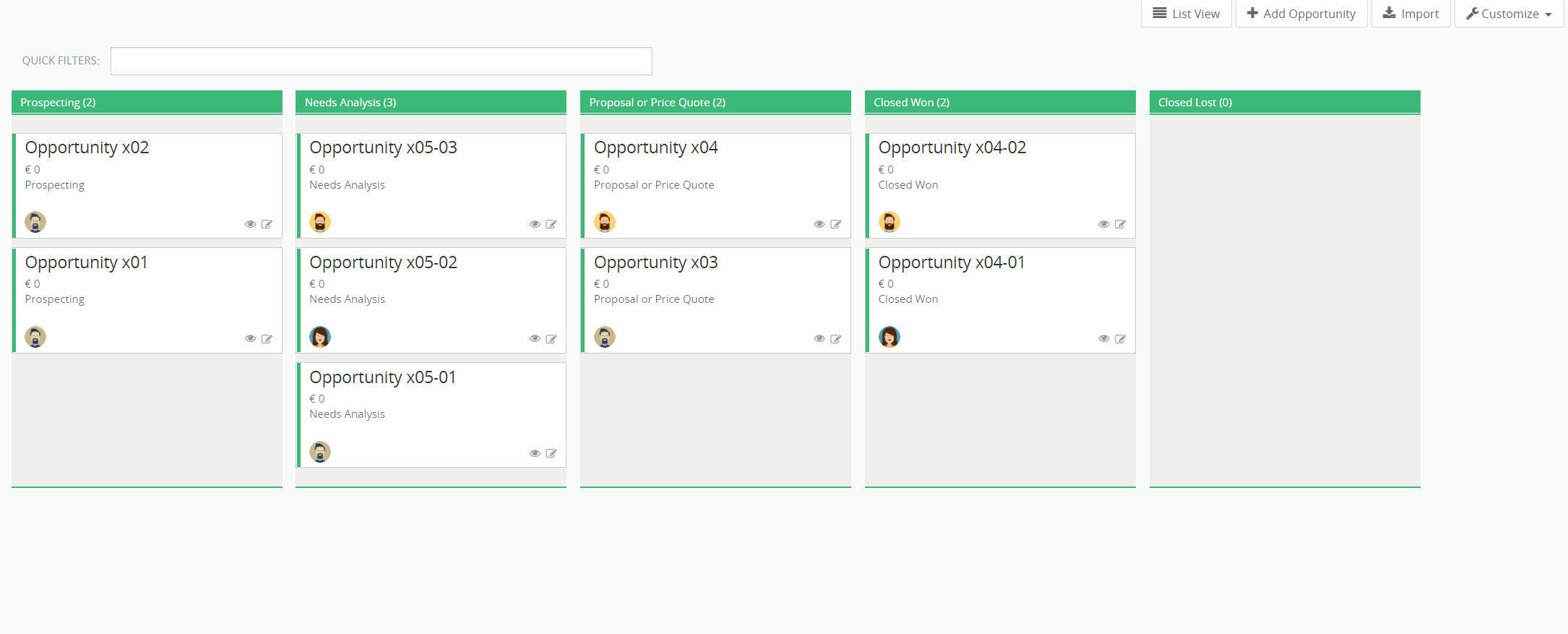 Tickets module - Priority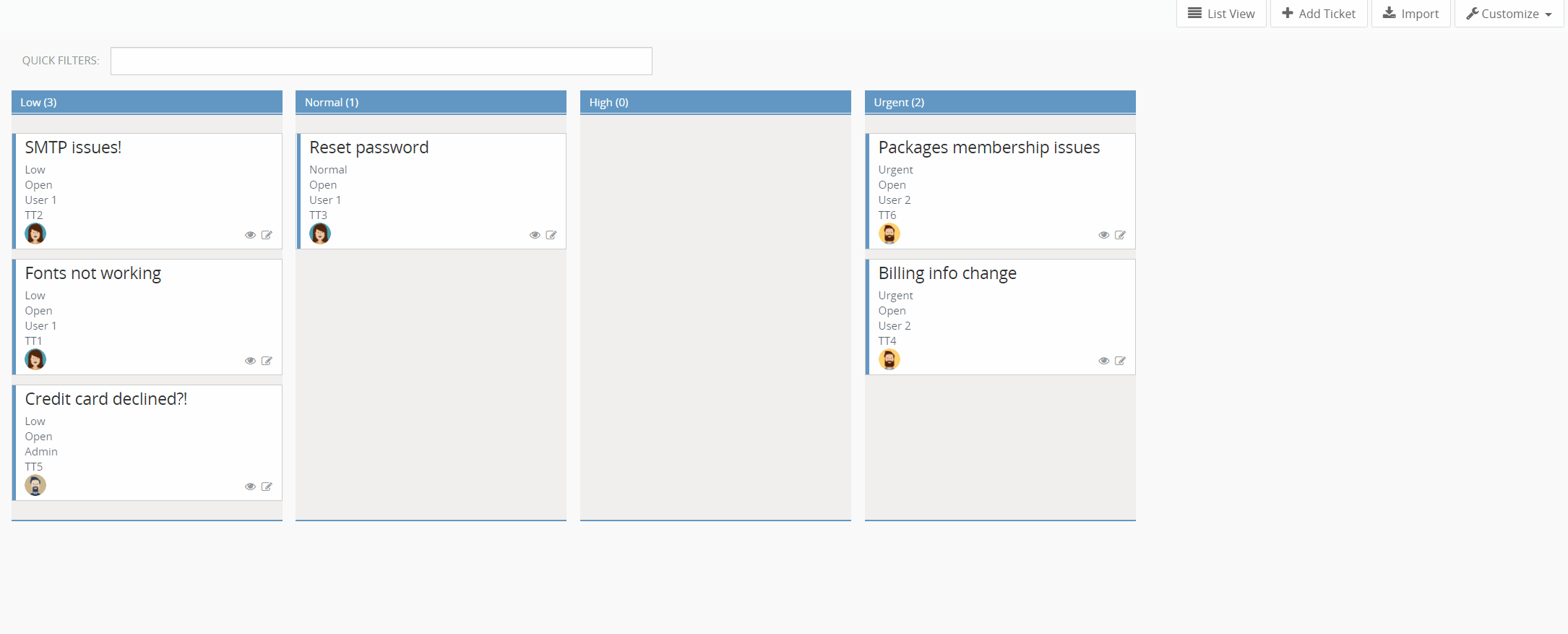 Undercolored values according to Picklist settings (A)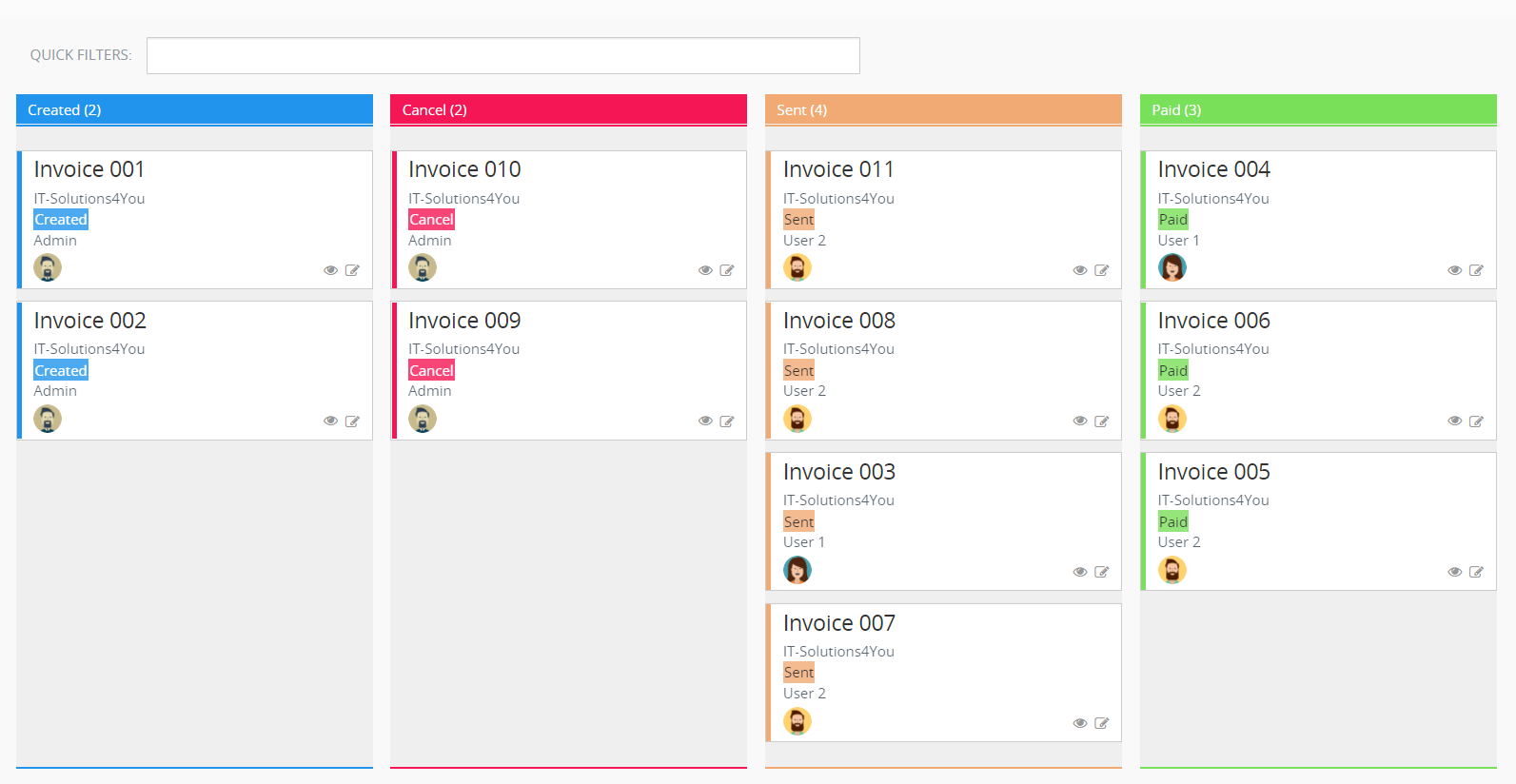 Undercolored values according to Picklist settings (B)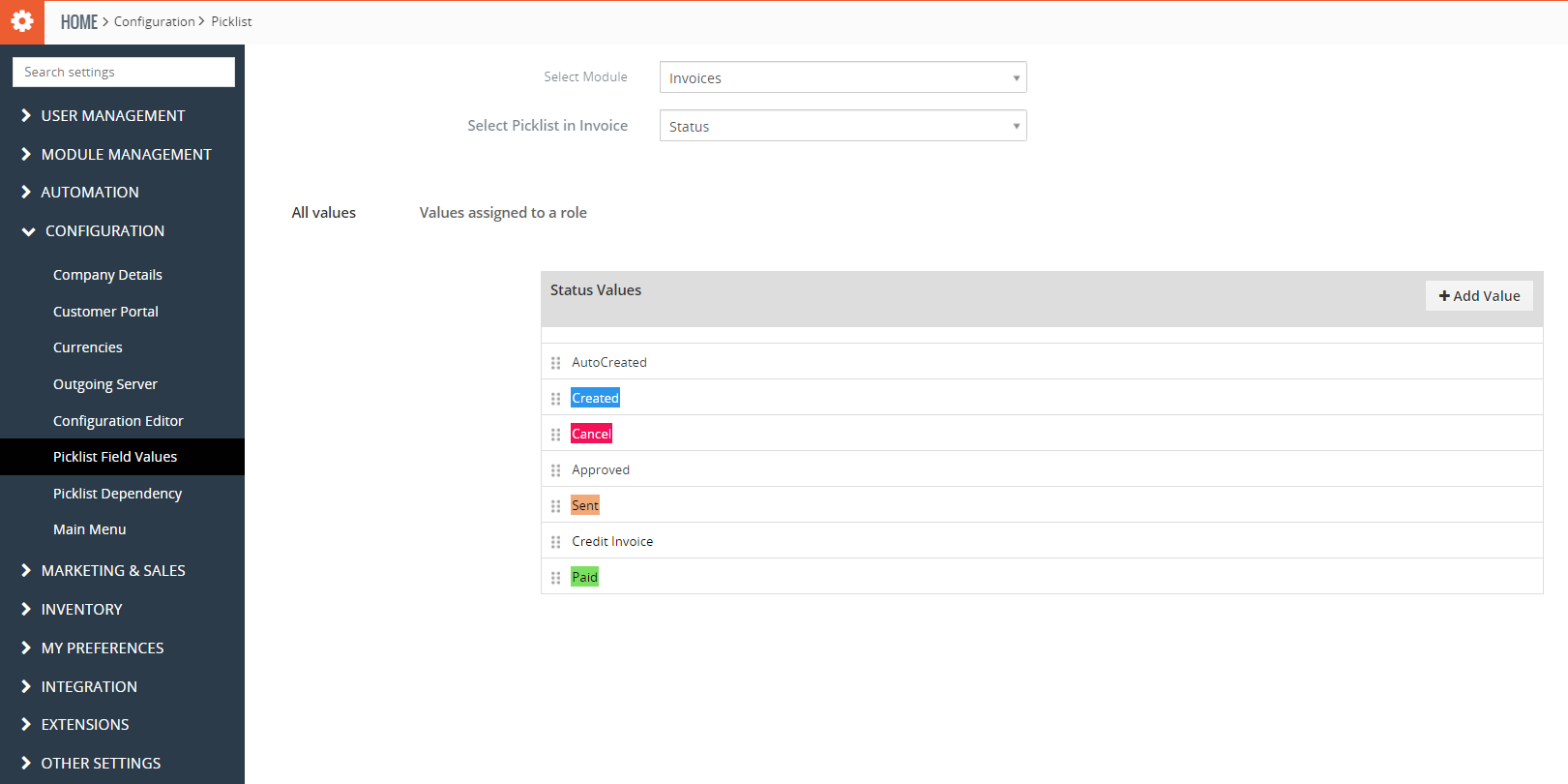 Accessibility and set up for Kanban View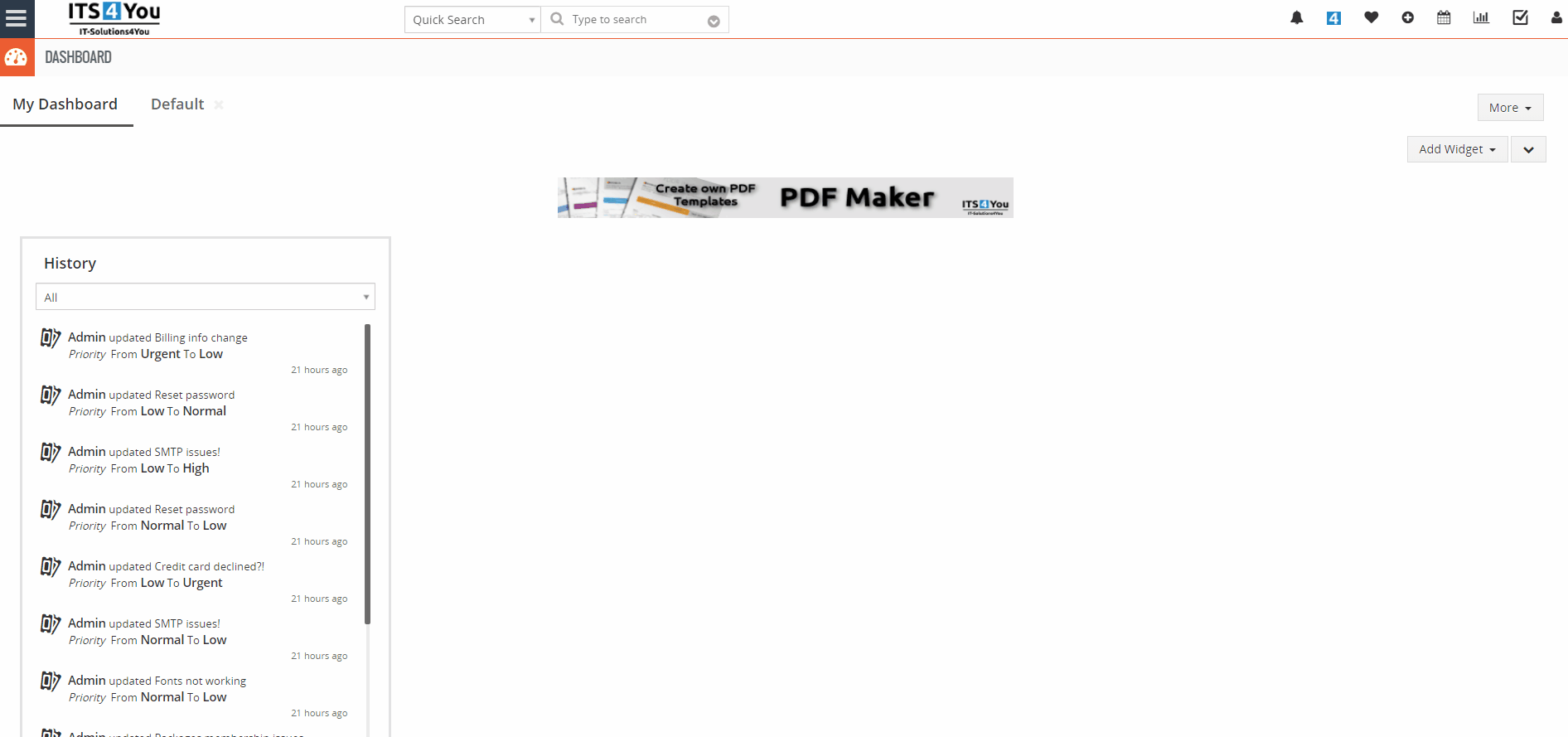 Accessibility and Interface of Kanban View
After successfully installing the Kanban VIew extension, you can go to the settings via:
Menu – Settings – CRM Settings – Other Settings – Kanban View 4 You
After clicking on Kanban View 4 You, you will see an extension interface where you can create Kanban View for CRM modules.
All Standard & Custom modules are supported as long they contains Picklists with values
How to set up Kanban View for modules
Setup of Kanban is easy and require just few steps:
In Kanban View interface, click on 
Select the module you want
Select the picklist for the module you want to update
Assign values to the picklist
(You don't have to choose all values, it's up to you which you select)
Click on button
Now the Kanban View is allowed for your module.
How to open Kanban View and how it works
After setting the Kanban for a specific module, you can go to the module and select Kanban View via the list view button "More".
Kanban View is now displayed.
Now, you can Drag & Drop your records across selected values.
(The process is shown in the image below)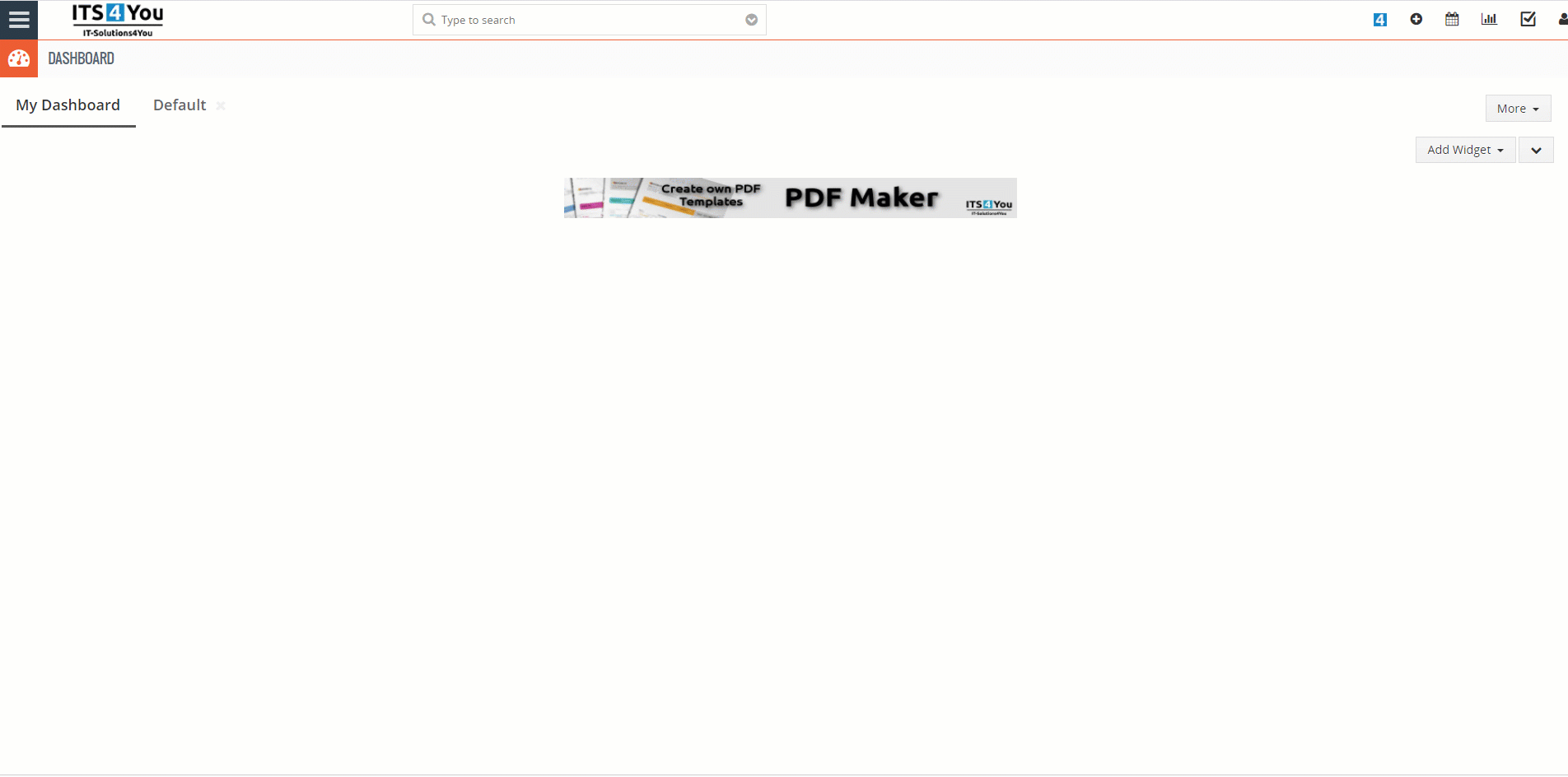 Additional features of Kanban View for Vtiger CRM
The basics of using Kanban View have been explained above.
But our extension has other features that you can use, namely:
We believe you noticed in our previews that we have under colored values. How we did it?
Go to the Module Picklist Values settings
Settings can be found via:
A) Menu – Settings – CRM Settings – Configuration -Picklist Field Values
B) List view of any module, click on and select "Picklist Values"
Next, select Module and Picklist
Values are presented and you can change color by hovering mouse on the value and clicking on icon
Now the selected colors for values are also shown in the Kanban View.
Adding new fields into Kanban View
There is also an option to set, which fields will be presented on movable cards in Kanban View.
This can be done via feature in Vtiger CRM called, Module Layouts & Fields
If you mark field as "Header": the field column is visible in the list view and also in the Kanban View
In order to perform this:
Navigate to: Menu – Settings – CRM Settings – Module Management – Module Layouts & Fields
Select Module you require
Find a field and click on
The field will now appear in Kanban View cards
You can also rearrange the fields position by moving the header fields to a higher / lower position in the settings.
Quick Filters to filter records
Another great feature is filtering the records assigned to a user or group.
Selecting a given user or group will only display the records associated with them
The selection of users or groups is displayed dynamically after clicking on the selected user or group
This feature can make your work easier if you need to change the values ​​of specific users and groups

Note: If there are no users or groups selected in the Quick Filter, then all records are presented.
Installation & Validation is via our Free Extension Installer
For detailed guide how to validate and install our modules visit guide below:
Try Kanban View via our Extension Packages Trial (14 days)
(included in Mini, Extended and All Access packages)