Vtiger CRM Extensions
Frequently asked questions
Why should I renew membership of my license?
Membership allows you to keep your plugin up-to-date and always have option to contact our support in case you need it.
Support of extension
Updates of extension
Can I purchase individual extensions?
Absolutely. If you don't see a package that fits your needs, or perhaps you'd like to add specific extension to your Vtiger CRM system, you can purchase individual extensions that meet your needs. Visit our extensions catalogue.
What happens if I do not renew my license?
If you decide to not renew license after one year, you may still use the extensions, but  you will not receive updates or support once the license key expires.
After 1 year you will have 3 options:
Renew license key within 90 days of expiration date, with 70% discount.
You will use your license further, but some time later you decide that you need a renew.
You can renew your license support and updates with 30% discount.
Use your license key further, but without updates and support.
I completed my online order and received payment confirmation. When will I receive my license?
Online orders paid by Credit Card or PayPal are delivered immediately. Using Bank/Wire Transfer usually takes 2-5 days for a transferred amount.
Can we transfer our license to another installation?
Yes, providing that the previous license is deactivated from no longer used installation. It is strongly required to deactivate the license before moving installation to another installation(different url) in order to avoid any license conflicts. After movement and repeated installation, you can reactivate your license.
For which versions is my license valid?

The version of Vtiger CRM that your license is valid for is specified in your license certificate. To check your license details visit our E-shop.
Where do I download a new version?
Please login into E-shop and visit the download page where you can download the latest version of our Extension.
How do you deliver product licenses?
Software product licenses are delivered by Email. Each license certificate specifies the licensee, the licensed product and includes license keys that unlock the software. Shipment will take place after payment has been received:
Credit Card, PayPal: delivery immediately.
Bank/Wire Transfer: It usually takes 2-5 days for a transferred amount.
What additional services are available?
Our company offers all services related to vtiger CRM. We ensure vtiger CRM hosting, we also offer vtiger CRM support and of course custom programming.
I did not receive a license. Where is my license?
You can find license and software in E-shop. Let's try to find out what happened.
– First, please check your payment confirmation to make sure that payment transaction for your order was completed.
– If your payment went through successfully, check the email address specified in your order. If it is correct, there might be some discrepancy in your order and you should contact us to verify your order status. If your email address appears to be wrong, please contact us to edit your order details.
– If you find out that your online payment failed, place another order or contact us for information on alternative payment options.
Do you support new Vtiger 7.5 version?
Yes! We support this version officially from February 2023. Incase of any incompatibilities contact us at: info@its4you.sk
Does PDF Maker support also cover template customizations?
No, as the template has own html code which users can change or copy from any 3-rd party editors. We are not responsible for these template customization. Sure, we can try to resolve a template issue if customers buy a custom support. We always recommend to create templates directly in the CRM, sure some experienced users with html and CSS can copy content, but they need to edit it properly so PDF Maker library can support it.
How much renew of my license costs within 90 days of expiration date?
49 €
How many times can I activate my license key on?
You can use a license on 2 installations at the same time (ONE productive and ONE develop Vtiger CRM installation). If you want to change the URL of installation, please deactivate license first.
What support options are available?

Buying our extension you have the right to support. Please note that every extension contains a certain number of credits (1C = 15 min support). Support in excess of credits is charged out by our price list.
How does a customer get his/her license certificate when purchasing from a reseller?
We deliver immediately license key to our reseller and the reseller then forwards the certificate to the customer.
Can I use my license on 2 installations at the same time?
Yes, This license gives the holder right to install our Extensions on any two domains needed for unlimited users.
Do I have to pay extra for support?
Extension support is included in all Packages. You may open a support ticket at any time. For Primary support please visit our Support website.
What happens if I don't renew my membership?
Your extension will continue working without problems, but you won't get support or updates. With membership you will have access to latest versions of PDF Maker for all Vtiger versions 5.x, 6.x, 7.x (in future 8.x, and higher). One license key works for all version of Vtiger. If you decide to upgrade your Vtiger you can use your license key without purchasing new key.
How can i upgrade extensions to latest version ?
All our Vtiger CRM extensions are module compatible. You can upgrade it like other extensions through Module Manager. For more information please visit the following Link.
I don't see an option to upgrade my Extension Package (ex: from Mini to Extended), is it related to my Membership?
Yes, only licenses that have not expired can be upgraded. Expired licenses cannot be upgraded.
You can renew Membership and then proceed with the upgrading extension package.
How can I change My Password / Forgot Password ?
If you need help resetting your password, please use http://support.it-solutions4you.com link to reset it.
If you are still having issues, please contact us at: info@its4you.sk

Does my license qualify for a free upgrade?
Yes, Licenses allow you free upgrades to all versions released during the membership term. Our customers can download the latest version for the current version of Vtiger CRM from our downloading page for free.
Can I run extensions on NAS/Synology?
We DO NOT provide support for NAS / Synology. By purchasing our extensions, you take the risk that they may not work properly.
Installer for Vtiger CRM
Manage all our extensions with one free extension!
With Installer you can log in to our e-shop and track all licenses and extensions on one screen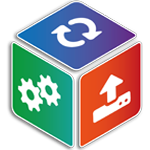 *after registration and login, you will see Installer available for download on the right side under Free Downloads section