Items Bundle extension for Vtiger CRM
Create products and services bundles, use them in Invoices, Sales Orders and other records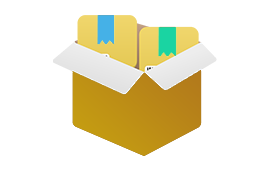 Product and service bundles will streamline your work and save you time
Create Product and Services bundles
Name the bundles based on your needs
Currency, Tax Mode supported
Combine products and services
Price change control feature
Supports all products and services in your Vtiger
Compatible with all modules which have Item Details block
Vtiger 7.x compatibility
Included in our packages: Extended and All Access
(Click on images to enlarge)
Accessibility & Creation of the bundles
After successful installation of Item Bundles, you can access the extension via:
Main Menu – TOOLS – Items Bundle

How to create a new item bundles template?
Navigate trough menu to the Items Bundle list view
(Image A)
Click on the 
(Image B)
Fill up the required fields and select the Products & Services
(Image C)
Click on the    and your template is ready!

Note: When creating a template via Items Bundle, there is also the option to use existing bundle/templates to load Products & Services.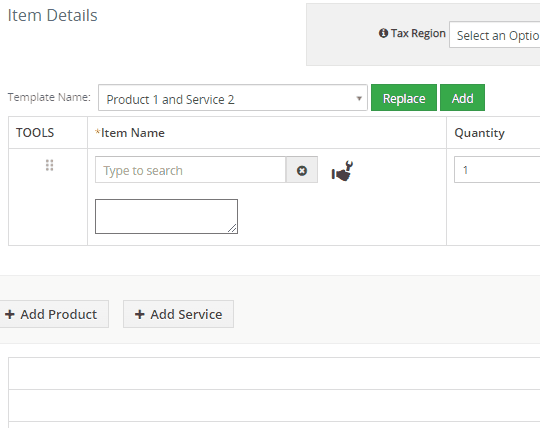 How to use items bundles/templates
Using Items Bundle for Vtiger is very quick and will save you a lot of time!
Select any module that has product/service items block
(for example Invoice module)
Scroll down where Item Details block is
The Item details block contains our bundle templates shown on the image
Select the templates you created and click on  or 
The products/services from the template will be added to the record within a one click!

– replace all items in the record with items from your template


– adds items from bundle template to existing items in the record

 Note: Same Tax Mode has to be used for the template and the record.
Different item prices control
Our extension has feature that will check if Product or Service price has changed.
If the price of a Product or Service in the system has changed, and these items are used in the Items bundle template, the user will be notified by a pop-up window
Pop-up window "Different prices" will show actual price and the price used in the bundle template
The user then can click on "Use actual prices" instead of changing price manually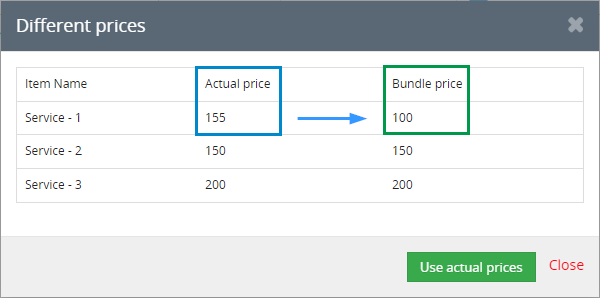 Installation & Validation is via our Free Extension Installer
For detailed guide how to validate and install our modules visit guide below:
Try Items Bundle via our Extension Packages Trial (14 days)
(included in Extended and All Access packages)