How to Reset Customer Portal Password
Find your customer in contact module
In DetailView of contact record click on More button
Choose Reset password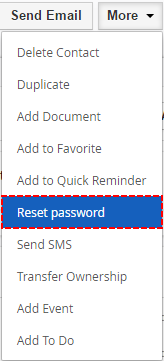 Done! Password was reset and sent to your customer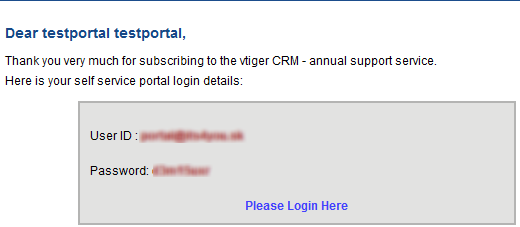 How to download Reset Customer Portal Password Free for Vtiger CRM
To download for our Clear Campaigns, please login into our E-shop.
If you are not registered please make registration.
After login you can see in Free Downloads section, option to download zip file to install Reset CP Password for vtiger CRM.
Or use our Installer extension, more info: How to download and use Installer
Why I need to make registration?
It is good for you because we will add more free Vtiger extensions to download from our E-shop and also we can inform you about upgrades or some news about our extensions.